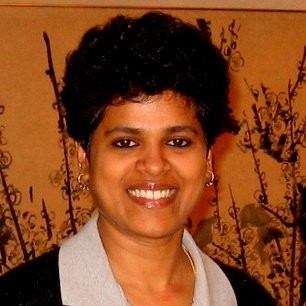 Executive and Leadership Coach
Uttara is trained and accredited in-house on several leadership training modules with a special focus on coaching, mentoring, diversity and inclusion, as part of the Global Senior Leadership Team during the corporate tenure.
Dr. Uttara Pattanaik, Ph.D is an accomplished industry leader and a certified Executive Coach with over 18 years' experience in various senior leadership positions at a national and international levels with leading companies in Life Sciences and Healthcare industries like Eli Lilly, Bristol Myers Squibb, All India Institute of Medical Sciences etc.
Uttara also comes with 20 years of first-hand experience in senior-level hiring, mentoring, coaching (cumulative coaching experience of 1200 hrs), counselling, building capability and resolving conflicts of people with diverse cultures, capabilities and mind-sets across the globe, while responsible for delivering excellence.
She is also trained as an Executive Coach from ICF Accredited Erickson Coaching International [www.erickson.edu], Vancouver, Canada. Uttara is an ICF Member and active contributor to ICF India Chapter.
She has worked extensively in setting up and leading several functions and global strategies for leading pharmaceutical companies in international markets [the Asia Pacific, Emerging Markets, Latin America, EMEA regions], building and leading high-performing teams, enhancing team & operational efficiency and accelerating organizational performance.
During her tenure in the pharmaceutical industry, Uttara has successfully led several due diligence projects, healthcare strategies, primarily regulatory strategies for new chemical entities and biologics, organizational restructuring/start-up & process improvement initiatives as a business leader and subject matter expert at local, and regional and global levels across R & D functions. She also worked as a Global Partner at Alexander Hughes (a European Executive Search Firm) leading Life Science & Healthcare and Global Subject Matter Experts for the Life Science – Sector of Excellence.
Apart from her role as a Leadership Consultant and Executive Coach, Uttara also works as a Strategic Advisor and Subject Matter Expert to many pharmaceutical companies, healthcare service providers and global Tier-I management consulting firms in the following areas and utilizes that knowledge to find the best talents through functional and leadership competency assessment, and helps organizations develop talents through career counselling, mentoring and executive coaching.
Uttara is passionate about developing talents and helping people to maximize their full potential. She strongly believes that any organization is bound to be successful with effective strategies, good talents and timely coaching & mentoring. Her conviction to make this happen inspired her to quit her corporate job at the peak of her career and build the organization that gives her the opportunity to maximize the potential of organizations and their human capital and enable them to explore the world of possibilities and create new boundaries.
Uttara plays an active role in policy formulations at various industry forums at the international level and has authored many research papers for leading publications. She earned her graduate and postgraduate degrees in life science from one of India's leading universities and later completed her doctorate in cardiovascular toxicology from the University of Saskatchewan, Canada.