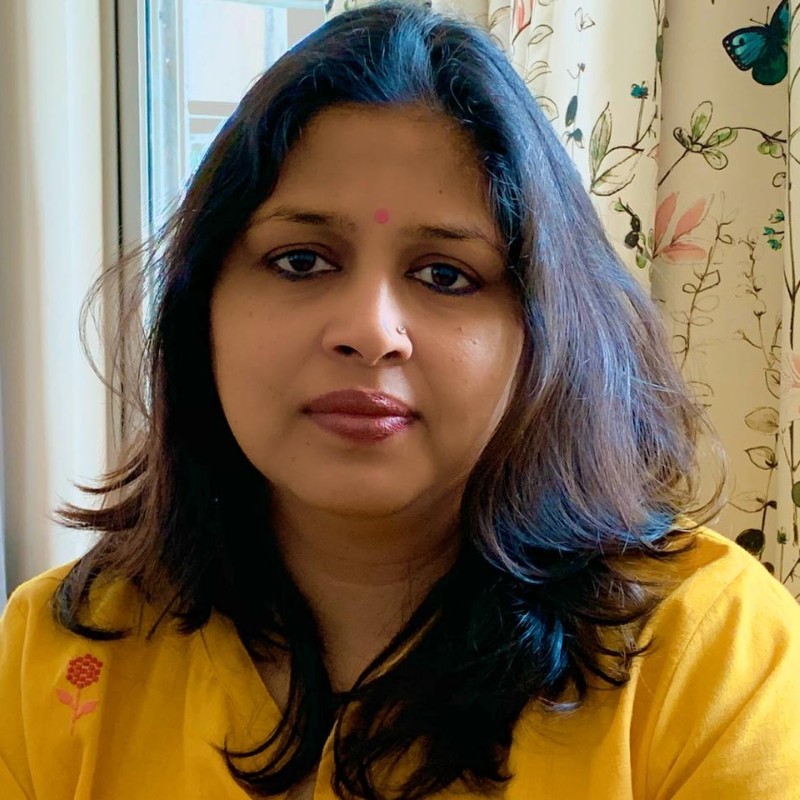 EDUCATIONAL QUALIFICATIONS
Kareena completed her Masters in Organizational Psychology, Doctor of Naturopathy, Diploma in Training & Development and many global & Indian professional certifications. Her work evolved over 15 years is an amalgamation of multi-disciplinary processes that bring together the best of the East and the West.
SHE LIKES TO UPDATE HERSELF ON A CONTINUAL BASIS THROUGH VARIOUS MODALITIES AND ASSOCIATIONS. SOME OF HER KEY CERTIFICATIONS ARE:
Kareena Jain, is a motivational leader with over 15 years of experience as an Organizational Psychologist, L&D Specialist, Organizational Development Consultant, Coach and a Facilitator. She inspires people and organisations to access their inner wisdom and harness their potential to the fullest.
Kareena's expertise lies in using behavioural insights to facilitate sustained positive change. She is a firm believer in people's capacity to continuously grow and evolve.
Varied Interests
She is a voracious reader, a travel enthusiast and extremely passionate about working with underprivileged children and making a positive impact on their lives.
An Inspiration for the Aspiring
After working for international brands like Right Management, IBM, Aricent & Whirlpool in various leadership roles, she founded Artth – An organization that specializes in the area of Deep Inner Work, Coaching, Transformational Interventions and Professional/Leadership Development for corporates, individuals & educational institutes. Kareena has worked in many parts of the world such as India, USA, Italy, Finland, Singapore, Hong Kong, China, Thailand, Sri Lanka and more. Well-travelled across the world, she is able to bring forth varied learning experiences which help her connect with multi-cultural and multi-national setups. Her programs and interventions are highly experiential in nature and rooted into both eastern philosophy and pragmatic western theories. She is a learner and an intuitive facilitator. She has a powerful presence that inspires people to explore & expand their horizons. As a firm believer of the innate potential of people and their capacity to create their best lives, she connects with people at a much deeper level naturally. She has received immense recognition for doing path-breaking transformational work with individuals and corporations across the world.